Jan 20, 2017
|
Pryor Art Gallery
Pryor Art Gallery Announces "Rock Paper Scissors" Artisan Exhibit And Festival Day
(COLUMBIA, Tenn. – Jan. 20, 2017) - - - Columbia State Community College's Pryor Art Gallery will be hosting "Rock Paper Scissors," artisan exhibit Jan. 25 – Feb. 15, and an artisan festival, Saturday, Jan. 28, 10 a.m. – 5 p.m.
Ten artisans were selected to be featured in the exhibit. In addition, the artisan festival will allow attendees to view the art, interact with the artisans and purchase their work. The festival is free and open to the public.
"I chose to do an artisan exhibit because there is a thin line between fine art and fine handcrafts," said Michele Wilkinson, Pryor Art Gallery curator. "I wanted to give the talented artisans of our community a chance to share and celebrate their crafts."
The handcrafts will include pottery, glasswork, sculptures, woodcrafts and other unique craftwork and media. One artist in the exhibit creates his portraits out of sculpting into the pages of encyclopedias.
"My work primarily focuses on the human face and form," said Lundy Cupp, a featured "Rock Paper Scissors" artisan. "My book carvings emerged from my love of books. I quickly discovered encyclopedias are ideal for my subject matter of human portraits. I look at the world and the human face in a different way than before … I see the beauty in both simplicity and complexity."
The showcased pieces will be available for purchase during the artisan festival and throughout the exhibit.
The Pryor Art Gallery is in the Waymon L. Hickman Building on the Columbia Campus located at 1665 Hampshire Pike, Columbia, TN 38401. The exhibit is free and open to the public Monday through Thursday 8 a.m. – 8 p.m., Friday and Saturday 8 a.m. – 4 p.m. For additional information, sales information and for the detailed deadline calendar, please visit www.ColumbiaState.edu/PryorGallery or contact Michele Wilkinson at 931.540.2883 or by email at mwilkinson2@ColumbiaState.edu.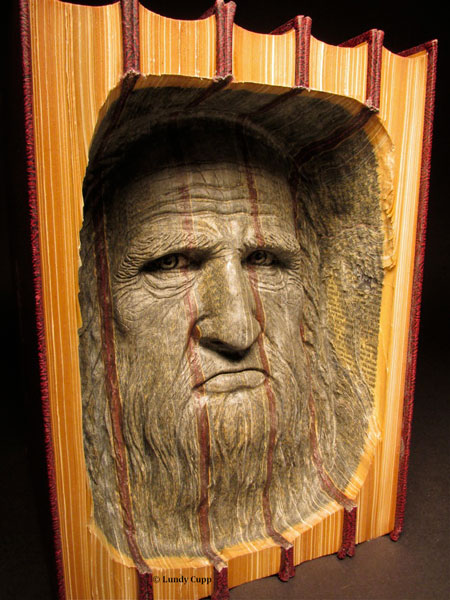 Photo Caption: Lundy Cupp, Da Vinci



Photo Caption: Randy Bricker, Spurs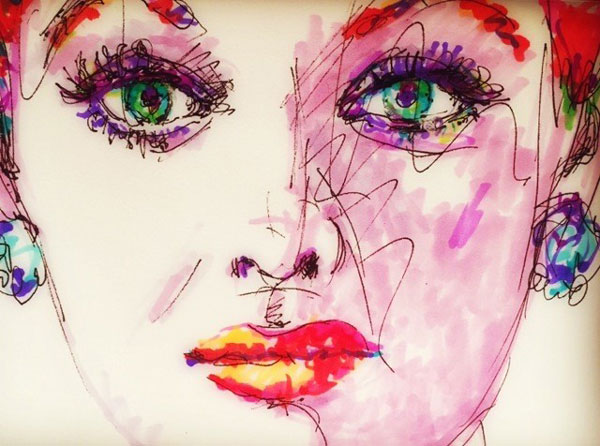 Photo Caption: Lucy, Terri Sneed
Columbia State is a two-year college, serving a nine-county area in southern Middle Tennessee with locations in Columbia, Franklin, Lawrenceburg, Lewisburg and Clifton. As Tennessee's first community college, Columbia State is committed to increasing access and enhancing diversity at all five campuses. Columbia State is a member of the Tennessee Board of Regents, one of the largest higher education systems in the nation. For more information, please visit www.ColumbiaState.edu.
Tennessee's Community Colleges is a system of 13 colleges offering a high-quality, affordable, convenient and personal education to prepare students to achieve their educational and career goals in two years or less. We offer associate degree and certificate programs, workforce development programs and transfer pathways to four-year degrees. For more information, please visit us online at tncommunitycolleges.org.
# # #